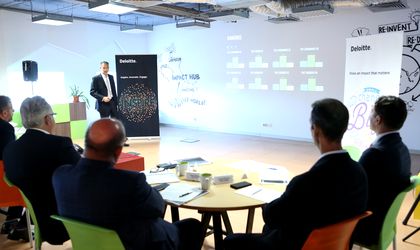 The local retailers'  growth had 20 percent share in the revenues growth of the companies included in this year's edition of Deloitte Top 500 ranking. Retailers saw the biggest increase of 17.8 percent in revenues, according to the professional services firm. The aggregate revenues of Romanian companies ranked by Deloitte have reached EUR 46.4 billion in 2015.
Digitalization is a trend in the local retail sector, which is also an important growth factor for other industries, such as banking and telecommunication, according to Deloitte, which provides digital consultancy services.
"It's a good sign to see that the consumption in retail is growing, the economy is growing. I do believe that it's not a one-year fact, but at least for the next 4-5 years. The retail is an important layer contributing to GDP. We have a strategy on which we'll make our customers enjoy their lives. Customers are looking for digitalization and digital services. Digitalization is one of the mega-trends not only in Romania, but all around the globe. But digital doesn't mean necessarily e-commerce, " says Vassilis Stavrou, CEO Mega Image.
"We focus on omnichannel, meaning integrating all the channels: online, offline, call-center, mobile to provide the customer a complete experience. We provide the technology, we have the know-how and then implement the technology for a retailer, for example, and then the marketing/purchasing department is running the program, " says Cosmin Costea, Deloitte Digital Strategy director.
Radu Ghetea, president of CEC Bank, the state-owned lender, said: "Romania is prepared for the digital trends in banking. What we do today in banking system here is not too far, maybe equal to what the banks from Europe, from developed countries do. "
The Central Europe Top 500 ranking is compiled based on individual and consolidated company revenues for the fiscal year ending 2015. The 10th edition of the report ranked the largest companies in 18 countries of Central and Eastern Europe and Ukraine by revenues for the previous year and the most important bank and insurance companies by assets and gross premiums. According to the ranking, 25 companies from Romania improved their ranking. The combined revenues of all companies in CE Top 500 amounted to EUR 685 billion.
Georgiana Bendre