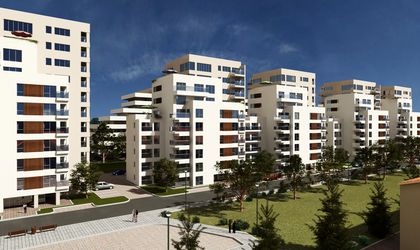 In the second quarter of 2018, the rhythm of growth of the prices required for houses on sale in Romania has remained at a steady level compared to the previous one – according to the imobiliare.ro Index. Compared with the last year the growth lost 1.9 percentage points. 
Residential property appreciated by 1.4 percent, as in the first three months of the year. This advance, visible lower than the quarterly variations recorded in the last years (including 2017), confirms the forecasts with on the slowdown in price rises.
Compared to the similar period of the last year, expectations of current owners are 4.7 percent higher. This figure marks a fall even from the last quarter when the same indicator stood at 6.4 percent. The difference is, however, much more evident at 12 months, in the second quarter of 2017, the prices required for homes for sale at national level were 13 percent higher than in the similar 2016 range.
The tendency to slow the pace of market ups residential is also illustrated by centralized information from Eurostat which reveals that the sale prices of housing in Romania rose 1.2 percent in the last quarter of the year 2017 and 2.1 percent respectively in the first three months of 2018.
The difference from the second quarter of 2017 when it was recorded a growth margin of 4.9 percent, is notable and the annual growth rate of housing prices declined in Q2 2018, reaching a value of 4.7 percent, a decrease of 1.9 percentage points compared to the 6.4 percent seller's claims 12 months ago.