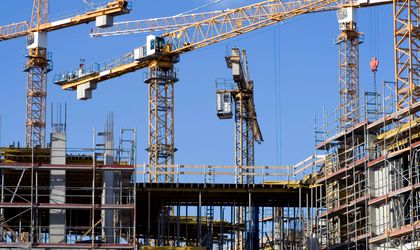 In the last ten years in Romania around 500,000 homes were built, most of them – 67,255 – in 2008. In the recent past, after the economy recovered, 2017 was the year with the most homes built – around 53,300. Important changes have appeared in the structure of the housing market, including for aspects like the surface and the number of rooms.
Even if the market grew, the comfort level offered, at least in terms of surface, dropped. According to a Storia analysis, the average surface of new homes fell from 75 sqm in 2012 to 65 sqm in 2017 and these days a two-room apartment of only 40 sqm or a three-room one of less than 65 sqm are not a surprise.
Another big change is the diminishing number of one-room apartments on the market. If in 2008, around 8 percent of the apartments built were one-room, in 2017, the percentage dropped to 5 percent. Instead, a growth of around 7 percentage points, from 25 percent to 32 percent is visible in two-room apartments category. The problem is, lately, that the surface of many two-room homes is closer to a studio, a strategy used in order to keep the prices as low as possible.
So, Romania will continue to hold the first position in the European ranking of over-populated dwellings, especially since the living surface decreased from almost 70 sqm in 2008 to 65.8 sqm last year.
9 million homes in 2018
According to Storia's study, this year the Romanian residential market could exceed nine million dwellings, from around 8.5 million in 2008.
Good news for property loving Romanians, of which around 96 percent (the most in Europe) live in homes they own.
The problem is that one of five live in unfit homes, without water or gas services, with missing bathrooms or kitchens. Plus, an important percentage of 10 to 15 percent of the dwellings are very old, built before the Second World War.
The market certainly needs new homes, given the quality of the old ones, but the solution to reduce the surface for price reasons must stop, or else Romanians are going to live in homes that are just as uncomfortable as the old ones, only newer.