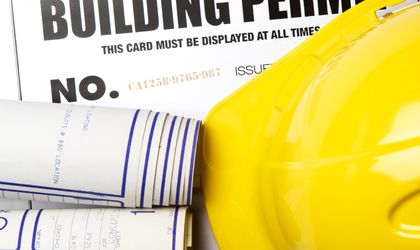 The number of construction permits for residential building declined by 3 percent year-on-year in March, to 3,383, according to the National Institute of Statistics (INS). The decline was due mainly to bad weather in the third month of this year.
Compared with February, the number of residential building permits rose by 24.1 percent, a normal trend in early spring.
Of the total number of permits issued in March, 65.7 percent were for the rural area.
Official data shows a decline in half of Romania's regions: Bucuresti–Ilfov (‐184 permits), Nord‐Est (‐62), Sud‐Est (‐44) and Nord-Vest (-10).
Increases were registered in four out of eight regions: Vest (+98 permits), Sud‐Vest Oltenia (+41), Sud‐Muntenia (+33) and Centru (+22).
In 2017, the number of permits had increased by 7.6 percent from 2016, reaching 41,603 in total. In 2016, the number had decreased by 1.2 percent from the previous year.