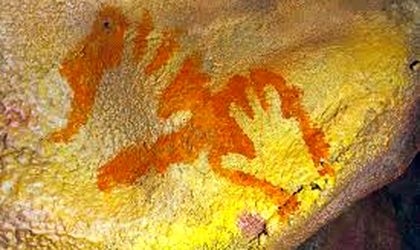 Neanderthals created the world's oldest known cave art more than 20,000 years before modern humans arrived in Europe from Africa, according to international researchers.
Since they were created some 64,000 years ago, "they must have been painted by Neanderthals," according to co-lead author Chris Standish, an archaeologist at the University of Southampton.
Joao Zilhao, a researcher from the Catalan Institution for Research and Advanced Studies in Barcelona, cited the results of two studies according to which "Neanderthals and modern humans shared symbolic thinking and must have been cognitively indistinguishable."
The researchers analyzed the cave paintings from La Pasiega in the northeast, Maltravieso in the west and Ardales in the south of Spain, according to yahoo.com, which quotes AFP.