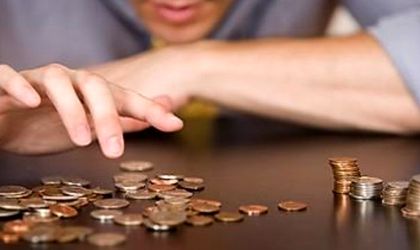 Over 75 percent of the Romanians believe they have a standard of living over the average and sufficient income for a decent standard of living that allows them also to buy more expensive goods, even if they make sacrifices in certain fields, according to a study of Novel Research comissioned by Provident Financial Romania.
Thus, the middle class has grown by 16.5 percentage points compared with 2013, when the company conducted a similar study, while the share of Romanians who think they are poor, dropped from 13.8 percent in 2013 to 5.6 percent this year, says the study.
The research was made during November 4-14 on a sample of 1,003 people at national level.
The higher standard of living is due to the economic evolution of Romania in the last three years but also to the high attention of Romanians to the daily expenses. Thus, 77 percent of the respondents say they follow carefully the evolution of their personal budget and 13 percent have a written evidence of the income and expenses. As a result, compared with 2013, less Romanians say they are out of money from one salary to another. More exactly, 23.4 percent of the respondents are not able to spend less than they earn, compared with 29.9 percent in 2013.
According to the study, women tend to run out of money more often than men and the expenses of low necessity that they make includes clothes and cosmetics. On the other hand, 31.6 percent say they plan and manage efficiently the budget and are never exceed the income, an increase compared with the level of 22 percent from 2013.
Over 34 percent of the respondents save regularly for different future investments, similarly with 2013, while the share of those who save when they have a plan to invest doubled in the last three years up to 32.2 percent.
The real estate investments are still considered as the most advantageous by 46.7 percent of the respondents, similar with 2013, followed by investments in their own business (41.6 percent) and gold or silver (36.2 percent, a drop compared with 50.7 percent in 2013).
Georgiana Bendre