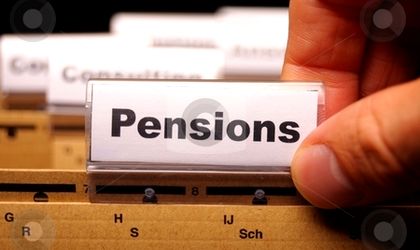 The Romanian government's planned pension hikes are threatening Romania's fiscal stability and increasing the risk of the country getting a rating downgrade to junk status, according to CEE 3Q 2019 report released by UniCredit Bank.
"While the government may avoid controversial measures, economic populism could threaten fiscal stability and the country's investment grade. Planned pension increases of 15 percent in September 2019 and 40 percent in September 2020 could push the budget deficit above 4 percent of GDP in 2019 and higher afterwards," the report says.
The president can return the law to Parliament only once, then he is required to approve it.
"The risk of a downgrade to junk status, which the government vowed to avoid, is increasing if the law is not amended. There are other threats to fiscal stability: a new administrative code (previously declared unconstitutional) grants local authorities more autonomy in allocating funds, increasing the risk of slippages and inefficient investment," UniCredit analysts warn.
The report estimates that the government will be forced to raise taxes if public spending rises further.
"Politically costly measures such as a progressive system personal income tax and/or a higher VAT rate – the ultimate remedy if the revenue shortfall is still not covered – may be postponed until after elections. In 2019-20, ad-hoc tax and regulated price increases, as well as cuts in public investment and in the administration's wage bill, may be preferred to more decisive measures," the report indicates.
UniCredit analysts estimate that the RON is still overvalued compared to fundamentals and regional peers.
"The trade deficit widened due to strong private consumption, while distortionary tax changes and price caps on local production boosted natural gas imports. However, a gradual cooling of domestic demand and lower energy imports could cap the C/A deficit below 5 percent of GDP in 2019-20," UniCredit points out.
According to the report, foreign direct investment (FDI) and EU funds will cover part of the current account (C/A) deficit, leaving the country reliant on volatile capital flows.
UniCredit suggests that the central bank should hike rates and let the RON approach fair value faster, "but this seems unlikely because the central bank expects economic growth to slow."
The slowdown in Romanian economy is likely given the difficult choice between tighter financial conditions if fiscal policy eases further or a negative fiscal impulse if the deficit is capped at 3 percent of GDP, removing the main boost to household spending, according to the report.
"With real wage growth in the private sector slowing after last year's PIT cut left the base and consumer lending losing steam, private consumption is likely to slow later this year and in 2020," the report indicates.
UniCredit upgraded its 2019 GDP forecast for Romania to 3.4 percent and 2.1 percent in 2020 "despite issues related to data measurement" because of a better-than-expected 1Q19 and the likelihood of less disruptive public policies.