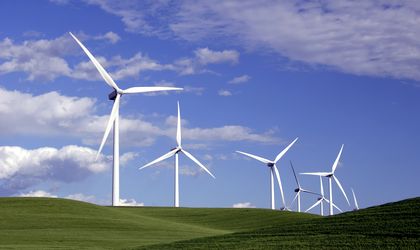 Research by renewables policy organisation REN21 shows that a record amount of renewable power capacity was installed worldwide in 2017, as the cost of wind and solar energy became more competitive with fossil fuels, Reuters reports.
Renewable power generation capacity had its largest annual increase yet last year, with an estimated 178 gigawatts (GW) added. Total global renewable power capacity, including hydropower, reached 2,196 GW in 2017 from 2,017 GW in the previous year.
New solar photovoltaic capacity reached a record 98 GW in 2017, up 29 percent from 2016. New wind capacity was at 52 GW, down 4 percent from 2016.
More renewable capacity was added than new fossil fuel generation worldwide. In 2017, REN21's report says, renewables accounted for 70 percent of the net additions to global generating capacity.
New investment in renewable power and fuels reached almost USD 279 billion, up from USD 274 billion in 2016 and more than twice than the investment made in new fossil fuel and nuclear power capacity.
However, energy demand and energy-related carbon dioxide emissions rose for the first time in four years in 2017.
Global energy demand was 2.1 percent higher and CO2 emissions were 1.4 percent higher due to economic growth in emerging economies and population rises.
"Renewable energy uptake is not keeping pace with this increasing energy demand and the continuous investment in fossil and nuclear capacity," REN21 said in a statement.
The heating, cooling and transport sectors – which together account for about four-fifths of global final energy demand – continue to lag behind the power sector.
"We may be racing down the pathway towards a 100 percent renewable electricity future but when it comes to heating, cooling and transport, we are coasting along as if we had all the time in the world. Sadly, we don't," said Randa Adib, executive secretary of REN21.