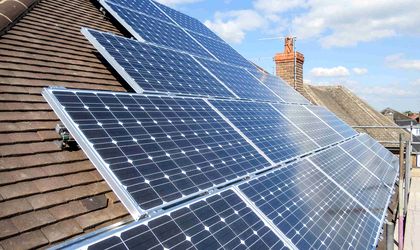 The renewable energy production capacity reached 4,701 MW at the end of September, according to Transelectrica data.
At the time of the survey there were in the system wind parks of 2,961 MW power, photovoltaic panels with a total capacity of 1,319 MW, micro-hydropower plant of 318 MW and projects based on biomass with a power of 103 MW.
At the end of 2015, the production capacity of renewable energy production stood at 5,142 MW.
The renewable energy producers receive for free green certificates that they sell on a specialized market for a supplementary gain besides the one from the energy. The certificates are paid by all Romanian consumers, including by the population, via the energy bill.
A month ago the Ministry launched a project of emergency ordonnance in public debate that changes the law 220/2008 regarding the aid scheme of the renewable energy.
Corina Popescu, State Secretary in the Energy Ministry, said that after the law will be changed, household the consumers with an average energy consumption will pay RON 0.60 more per month for green certificates. For the average industrial consumer it will reach RON 3.3/month.
Popescu added that she wanted to establish a balance between the subventions for the renewable energy and the contributions paid by the final consumers.
Georgiana Bendre