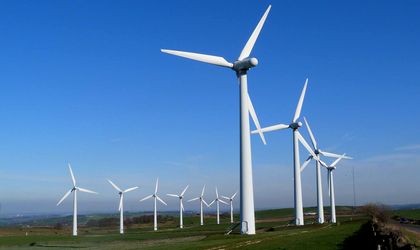 Romania has attracted around EUR 7 billion worth of investments in the renewable sector between 2008-09 and 2013, but the losses in the sector are to the tune of billions of euros, according to Eric Stab, the president of the Foreign Investors' Council.
"Based on the information available, out of those EUR 7 billion, there were already something like EUR 2 billion that were written off.
Basically, money that unfortunately has already been thrown out of the window as a result of all those changes. There is undoubtedly a need to restore trust amongst the investors' community and I am not speaking only about energy investors," Stab told BR. He is also chairman and CEO, country president Romania and Poland at Engie, the French utility. The company has in Romania two wind projects with a combined capacity of 100MW.
The executive warned that more troubles lie ahead for the renewable investors, because the deferred green certificates will start to get on the market next year. Some renewable players might not be able to cope with the financial pressures and might go into insolvency.
"This is the reason why action is now required. There is indeed a major concern at the moment amongst the investor community that things can get worst because from next year some of those frozen or deferred green certificates, which is the support scheme for renewables, will come back to market, which means that the supply of green certificates will increase significantly.
If nothing is done on the demand side, indeed, the whole market will be swept away with those green certificates and the consequence of that is that it might indeed see chained insolvencies in this sector, especially for all those investors that have a relatively high level of debt leverage, meaning all those who went to see the banks to get a significant share of financing for those investments," added Stab.
The head of the FIC underlined that it "would be very sad to see a collapse of this sector" and that Romania might miss its Europe 2020 targets regarding the share of renewable energy in the total output if authorities don't do anything.
The biggest investments have been made in the wind sector, which has close to 3,000MW in combined capacities. The solar sector comes second with over 1,000MW.
Business Review will publish an extensive interview with Eric Stab in the next print edition of the magazine, which will be available starting next week.
Ovidiu Posirca