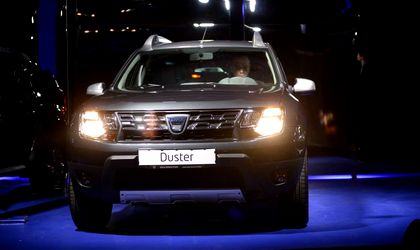 French carmaker Renault will launch this year a "super" Dacia Duster, more expensive and refined than the usual version, according to french Challenges magazine.
The new premium version of Dacia Duster will be revealed at Moscow International Auto Show 2018, scheduled to begin on August 29.
"We will propose a new compact SUV on Dacia Duster platform, with the same size, but positioned differently on the market," Bruno Ancelin, a product manager at Renault, told Challenges.
According to the source, the new version of Dacia Duster will be produced in Russia and will be available for Russian customers in 2019.
The model will arrive on Western Europe's markets in 2020 and will be sold in a different version on the Asian markets by end-2019.