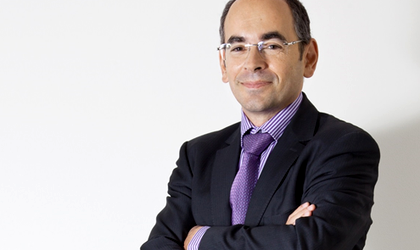 Renault Romania director Yves Caracatzanis said on Tuesday at Titu, that the French group supports the development of the new cars market, and praised the Rabla program as an important one, as it allows clients to have access to new and modern cars.
Caracatzanis spoke during a common conference with PM Sorin Grindeanu during a visit at the Renault Technologic Center in Titu, Dambovita County.
"In what regards the new and second-hand cars market, we support the measures that support the development of new cars, the Rabla program is important for us and allows clients to have access to new and modern cars, therefore for us this is a major aspect. I saw the results on cars imported at the end of February, we are following with interest the development of the report and the balance between the percentage of new and imported cars in Romania," Renault Romania director Yves Caracatzanis in reply to a question on eliminating the environment tax and the alternative found by the Romanian Government.
The Renault Romania director also said he had talked to PM Grindeanu five major points. Firstly, two talked about the new cars market, the renewal of the car park, education, as well as competitiveness and the infrastructure.
Established on 15 September 2010, the Titu Technical Center is Renault's second largest tests center. Spread over 350 hectares, it provides Renault engineers with the newest technologies in the tests field as well as the necessary means to test card and components throughout the duration of the projects and in different weather and road conditions.