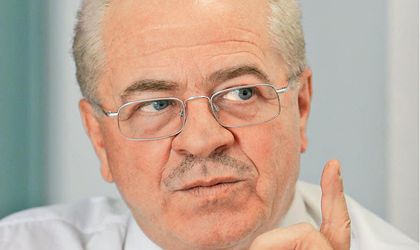 French Renault Group said in a statement that Constantin Stroe, who passed away on Saturday, at 74, was one of the "witnesses of the birth and growth of the Dacia plant in Mioveni".
"The president-general director Automobile Dacia, Yves Caracatzanis, the management board of Renault Group Romania and the company's employees express their profound regrets for the loss of the person, who for 48 years, has written the history of the Romanian automobile," said Renault in a statement.
Stroe was the head of the Dacia during the negotiations for the attraction of a private investor in a bid to save the company. Since Renault got involved in the company, in 1999, Dacia got the much needed funding which helped it to roll out new products that would be sold worldwide. For instance, last year Daci sold more 550,000 vehicles. Dacia is a leader on the local cars market in terms of sales. In the meantime, the company has also developed a research&development center in Titu.
Stroe started working for the Dacia plant shortly after it was founded, in 1967, and held several engineering positions. Between 1990 and 2002, he was general director of Automobile Dacia. In the same time, he was the president and general director of  the association of automotive manufacturers of Romania ACAROM.
He had a PhD in Technical Science and received several decorations from the Romanian and French state. He also patented some of his inventions.
"When the Dacia car plant was going through tough moments he fought for its privatization and believed in the future of the Romanian automobile. And due to his vision, Dacia is today one of the best sold and most respected auto brands in Europe and a business card of Romania," wrote PM Dacian Ciolos on his Facebook page.
Stroe suffered a stroke one month ago and had been in hospital since then.
Ovidiu Posirca