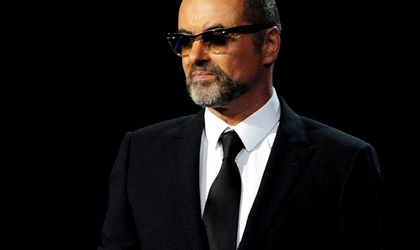 George Michael performed in Bucharest in 2007 as part of his 25 Live Stadium Tour and delighted the Bucharest crowd with one of the most spectacular performances the city had ever seen.
The artist passed away on Christmas Day in his home in Goring, Oxfordshire, aged 53. The news of his death prompted tributes from fans all over the world, including Romania.
On 31 May 2007, 30,000 of them gathered in Bucharest, on the Lia Manoliu stadium to listen to a concert Gandul.info described as "impeccable".
"Thousands of Romanians gathered to listen to the most well-known songs of George Michael. Not even the rain could deter the fans of the singer from attending the show and singing the chorus together with the artist", wrote the Antena3 website.
"When he appeared, the rain stopped and the clouds disappeared, uncovering a full moon, the appropriate atmosphere for a concert of this magnitude. "Good evening, Bucharest! I am glad to be here!," were his first words addressed to the Romanin public, which sang and danced together the British star. "Thank you for the 25 years," the singer told those present on the "Lia Manoliu" stadium," Romania Libera wrote.
"The Brit's show was sensational. Mind-blowing projections, which accompanied his performance ; his band and the professionals behind the backing vocals, everything contributed to something unforgettable," Gandul.info wrote.
The news that George Michael's passing had an echo among Romanian artists too, who paid tributes and posted messages on social media. "A God of Music has left this world: George Michael!," wrote Loredana on her Facebook account. "I had the great opportunity to sing on the same stage with him in his first and, unfortunately, last concert in Romania, on 31 May 2007, on the Lia Manoliu stadium in Bucharest! Thank you George! Rest in Peace <3 #lastchristmasigaveyoumyheart," the Romanian singer wrote.
George Michael, who was born Georgios Kyriacos Panayiotou in north London, rose to fame as part of pop duo Wham! In the 1980s and sold more than 100 million albums throughout a career spanning almost four decades. The Bucharest concert was the seventh in a tour that saw the artist perform in 31 European cities.
Georgeta Gheorghe