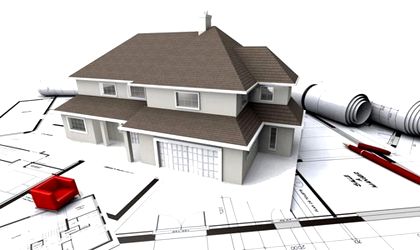 Romania is on the fifth place in Europe among the highest growth price (5 percent) on sqm on residential segment in Q1, according to a study made by RE/MAX in 15 European states. However, reported to the sqm cost, Romania is on the last places in the ranking.
"The study made by RE/MAX Europe shows that prices for residential properties from Romania grew in the first six months of this year, with approximately 5.9 percent compared with the end of 2015, reaching almost EUR 900/sqm, " said Razvan Cuc, president RE/MAX Romania.
Thus, Romania is on the fifth place in Europe, after Portugal, where prices grey by 14.3 percent, Germany, with a growth of 11.24 percent, Turkey's growth of 10.68 percent and Spain's growth of 6.64 percent. On the other side there are countries such as Slovakia or Greece, where prices dropped even by 3 percent and Switzerland, where the increase was low, under 1 percent.
Although Romania is a country with the largest increases in prices, if the cost per sqm is taken into account, it is situated at around EUR 900. On top are Switzerland, France and Germany, where prices per sqm are between EUR 5,785/ sqm and EUR 2,860/sqm. On the other side are countries such as Turkey, where the price/sqm was in the first semester only EUR 534, Czech Republic (EUR 832) and Slovakia (EUR 879).
Georgiana Bendre