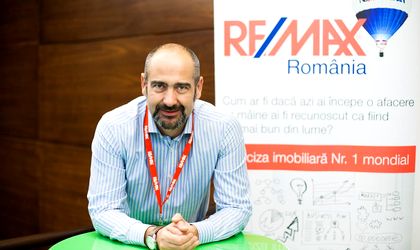 According to a RE/MAX survey, although in the past three to four years the number of real estate agents has increased to 8,000 on the Romanian market, the demand exceeds the availability. 
In European countries, there are four times more real estate agents than in Romania and in North American countries, the share is six to seven times bigger. In Romania the ratio is 1 real estate agent per 2,500 inhabitants. Compared to the North American market, where the share is 1 agent per 300 inhabitants, and to Europe the numbers are insufficient. The 8,000 figure for real estate agents active on the Romanian market is insufficient compared to the country's population, as well as when compared to that of other countries.
"If this profession were to be regulated, with a set of laws that would normalize and favor it, Romania could have at least 1 real estate agent per 1,000 inhabitants, so a total of 20,000 agents and it could reach a level comparable to other similar European countries," said Razvan Cuc, RE/MAX president Romania. In Romania there isn't any association in charge of recording the number of offices and real estate agents. RE/MAX estimates that there are currently around 3,000 real estate agencies and 7-8,000 agents.
In the case of Romania, even in the absence of regulatory entities, in the last 3-4 years, as the market grew at national level, there was a significant increase in the number of agents and agencies.
"In many countries, in order to practice this profession, a real estate agent must hold a diploma and be registered in an association, and this requires up to two years of study and a very serious exam. In Europe, the real estate industry is in full swing, but there are still many differences in practice and legality. In the long run, however, an increase in the number of real estate agents is expected," said Gil Li-ran, RE / MAX International Trainer with over 15 years of experience in real estate coaching, training more than 3,000 agents in Europe, Asia and North America.
The increase in the number of agents is linked to the market dynamics, on the one hand, and on the other hand, to the level of education and professionalisation and regulation of the profession, which is interdependent with the degree of interest of the guild and its members.
"In the next two years we are counting on maintaining market dynamics, so there are prerequisites for increasing the number of agents. In parallel, there is a growing focus on education and professionalism. The training time required for this profession exceeds 100 hours, given the highly specialized level, including technical, real estate, legal, financial, trading and financing, marketing and promotional elements as well as sales and negotiation. Becoming a professional means working less and more effectively, having access to more potential trading customers and more valuable transactions, working more on recommendations," Razvan Cuc concluded.