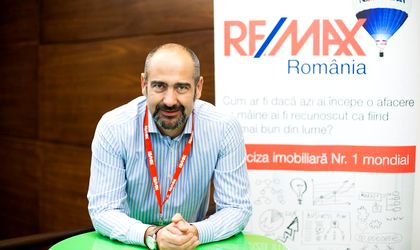 RE/MAX Romania, part of the real estate global player, registered generated commissions of over EUR 2 million in 2017, an year-on-year growth by 30 percent.
According to the company's data, RE/MAX intermediated over 1,500 real estate transactions, an year-on-year growth by 50 percent. Out of these transactions, 57 percent were sales and 43 percent were rents. The biggest intermediated transaction on residential segment was by over EUR 1.5 million, for an apartment in Bucharest.
"RE/MAX's commissions continued to grow also in 2017 and we believe that this tendency will continue in the following period. The number of transactions intermediated by the offices of RE/MAX Romania network in 13 cities increased year-on-year, reaching over 1,500 sales, respectively rents," said Razvan Cuc, regional director RE/MAX Romania.
The rank of the cities with the highest number of transactions in 2017 was partially similar with the one registered in 2016, due to the potential of the respective markets, as well as to the tradition in real estate. Thus, the offices in Cluj-Napoca registered the biggest number of the real estate transactions, followed by Bucharest and Arad, a new city in the rank.
"The share of the properties in the residential segment was 74 percent; the rest were on lands segment (10 percent), commercial (11 percent) and industrial (5 percent)," added Cuc.
"In 2018 we aim for an increase by 60 percent in the number of offices and agents aligned to our expansion strategy and in what concerns the transactions commissions' value, we aim for a growth by 40 percent. We aim also to continue the development of RE/MAX franchises in Romania," concluded Cuc.
RE/MAX Romania closed the year with 22 offices, over 200 agents and 7 franchise contracts signed with offices that are to be opened.
The company's representatives estimate a moderate growth by 8 percent in real estate market in 2018.