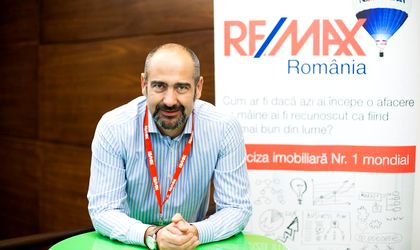 The real estate markets in Ploiesti, Oradea, and Pitesti, together with Arad, Sibiu and Bacau, will see an estimated yearly growth of approx. 5 percent in the next two years, both in terms of transactions but also housing prices, according to RE/MAX Romania.

While Bucharest, Cluj-Napoca, Iasi, Brasov or Timisoara, are cities where new real estate projects are continuously put into motion, and the market is growing constantly, "there are also emerging cities from this point of view, which are giving signs that in the next years they will be situated on the map of real-estate markets of interest in Romania," stated Razvan Cuc, regional director RE/MAX Romania.
The RE/MAX specialists' analysis shows that an increasing number of real estate developers are making their presence known in these cities, with the number of residential real estate projects going up. Thus, in cities like Ploiesti, Pitesti and Oradea, the average price for square meter is between EUR 700-800, with 1-2 bedroom apartments being the most sought after.
As for the commercial and office side, a slight increase in demand is noticed, adds the RE/MAX press release. "With the slight development of the small real estate markets, from the above-mentioned cities, the RE/MAX Romania medium-plans are aiming for the opening of around 20 offices in these areas betting more on the conversion of already existing agencies in RE/MAX branches," added Cuc.
In the next three years, the company is aiming for the opening of three offices in Ploiesti, Oradea and Braila, and two each in Bacau, Pitesti, Arad, Sibiu, Targu Mures and Baia Mare. Following that RE/MAX will be looking at cities with less than 130,000 inhabitants.
Long-term, RE/MAX is aiming to attain 110 branches in Romania by 2023.
Andreea Tint