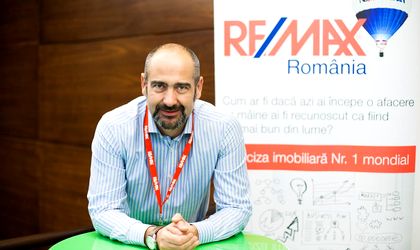 RE/MAX has opened a new office in Oradea, reaching 22 active offices in Romania. 
We decided to become a part of the RE/MAX network in order to grow and develop alongside the best player in the field. On an effervescent market, full of challenges such as that in Romania," Florin Bica, broker/owner RE/MAX Family.
According to RE/MAX Family representatives, the Oradea real estate is becoming increasingly dynamic due to investments carried out recently. Substantial investments in industrial parks in the rehabilitation of the historic centre and infrastructure have attracted a large number of developers, and this reflects in the increase in real estate offers on the market.
"Each of the chosen cities for expansion represent for us new areas with growing potential, and Oradea is one of such examples."
Prices for trading and renting differ according to the area and utilities. On the Oradea real estate market, trading prices for ultra central plots range between EUR 130 and 300 per square meter, and those located in non central areas, which have potential for development, range between EUR 15 and 20.
The price per square meter for apartments ranged between EUR 320 and 900 per square meter, and rent ranges between EUR 7 -15 per square meter, but it differs substantially according to the area. For instance, those in areas with no commercial potential, rents may even amount to EUR 4 per square meter.