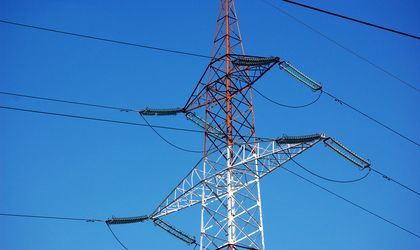 The electricity prices will go up by 6 percent next month as the energy regulator (ANRE) has recognized higher costs of state-owned producers. The green certificate scheme for the renewable sector and the deregulation of the electricity market is set to bring further gains in prices.
The recognized production cost of hydro-power producer Hidroelectrica will go up by 42.4 percent to RON 125/MW, roughly EUR 28. It will rise by 15.7 percent to RON 140/Mw (EUR 31) at Nuclearelectrica, the nuclear power producer. The Oltenia Energy Holding will register an increase of 10.4 percent to RON 190/MWh (EUR 42.5). The cost at the Hunedoara Energy Complex is set to remain flat at RON 271/MWh (EUR 60).
The price liberalization is set to add another 1 to 2 percent to the electricity bills in the middle of 2013. In addition, the green certificate support scheme will further increase the final price of electricity by RON 4 (close to EUR 1), according to hotnews.ro newswire. Overall, electricity should go up by 10 percent next year.
Romania registered in recent years a boom in the renewable industry thanks to the green certificate support scheme. The country had close to 1,800 MW worth of incentivized wind capacities alone by November. Wind has proven to be the most popular clean energy source for investors and is granted two green certificates. Suppliers have an annual quota of certificates they have to acquire from green sources.
Around 3.7 million green certificates have been issued this year, with wind holding a commanding share close to 80 percent. Certificates are currently trading around the ceiling price of EUR 55.
The country is set to fully liberalize the electricity market by 2013 for companies and 2017 for households.
Ovidiu Posirca