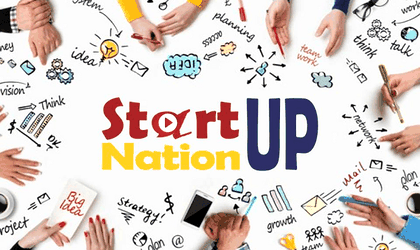 The Management Authority for the Human Capital Operational Programme (AM POCU) from the Ministry of Regional Development, Public Administration and European Funds, has signed three financing contracts worth approximately EUR 93.7 million in the call for non-competitive projects for Start Up Nation.
Marius Nica, Ministry for European Funds, released a statement saying: "Through these projects, whose beneficiary is the Ministry for the Business Environment, we are supporting companies to develop and create new jobs in Romania. We estimate that, after these activities are finalised, a minimum of 2,100 small and medium businesses will benefit from our support, and a minimum of 4,200 jobs will be created and maintained".
The financed activities operated by the Ministry for the Business Environment, Commerce and Entrepreneurship, involve the selection of business plans submitted by entrepreneurs, offering support for the implementation of the business plan and monitoring them in their sustainability period.
The projects encourage entrepreneurship and self-reliance, by supporting the development of non-agricultural businesses in urban areas. In order to qualify for the programme, these businesses also need to be less than a year old.