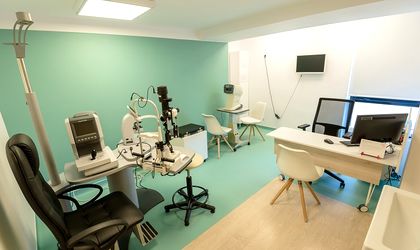 The Regina Maria Health Network has opened a new medical center, Civic Center Brasov, following an EUR 600,000 investment. The new clinic is located in the proximity of the Brasov Medical Campus.
Since the opening of the first Regina Maria clinic in Brasov, the healthcare network has invested over EUR 6 million in state-of-the-art technology and equipment.
"We started our business in Brasov in 2011 when we opened the first Regina Maria center in the city. We are glad to launch a new medical unit, where we strengthen our local footprint in the city that has always received us with open arms. The reality is that we opened this location because demand exceeded capacity, and the proximity to the hospital plays an important role in expanding our operational capability," said Fady Chreih, CEO Regina Maria.
The new clinic has an area of ​​500 sqm, it has 11 consultation rooms and offers Brasov inhabitants access to a complex range of over 20 medical specialties and a team of 40 doctors.
The Civic Center Polyclinic is the third location of health network in the city of Brasov being an integral part of the only private medical campus in the city.
The Regina Maria Health Network has 56 own locations, 6 hospitals, 4 day-care centers, 3 maternities, 8 medical campuses, 19 imaging centers, 33 analytical laboratories, own stem cell bank and over 290 polyclinics partner in the country.