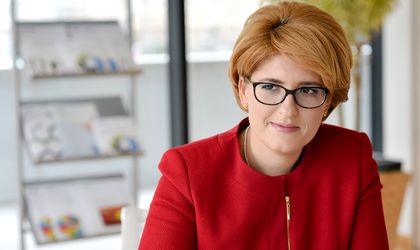 Reff & Associates, the law firm representing Deloitte Legal in Romania, announces that Irina Dimitriu, associate partner, is taking over the role of head of the real estate practice as Robert Ionita joins NEPI as legal director.
In her new role, Dumitru will be closely supported by Alexandru Reff, founding partner.
Dimitriu has a vast experience of over 12 years in acquisition, financing and development of high-profile real estate projects. Her key areas of expertise include transaction structuring, energy & infrastructure developments, construction (including drafting FIDIC agreements and claims assessment), urbanism and permitting, as well as coordinating due diligence teams.
Ionita is a lawyer with more than 15 years of experience and prior to joining Reff & Associates he has served as legal director for a large Irish property investment and development company. Prior to that, he was a senior associate in the real estate practice of a leading Romanian law firm. Ionita has been involved in landmark real estate mergers and acquisitions and has assisted clients in a wide range of real estate projects – retail, office, logistic and residential.
Reff & Associates has a team of 66 lawyers.