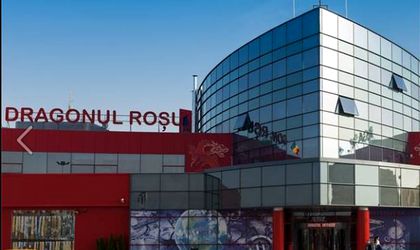 Over 100 anti-fraud inspectors have verified retailers inside the Red Dragon complex, leading to fines totaling RON 1.26 million, according to a statement by the General Department for Tax Fraud (DGAF).
A number of 96 firms were subjected to checks, which resulted in 130 fines for unregistered revenues and sales of goods without documents.
The inspectors have also confiscated goods worth RON 20,600 and money amounting to RON 71,553 and USD 238.
The DGAF has made over 8,400 inspections in the first three months of the year, bringing  the value of fines applied up by 50 percent year on year. While in the first quarter of 2015 the fines given by its inspectors amounted to RON 20 million, this year at the end of March the institution had reached RON 30 million in fines given.
The Red Dragon complex hosts over 5,500 shops, 5,000 parking spots, restaurants and an auto wash.
Natalia Martian