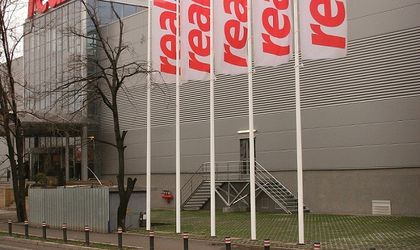 Since the beginning of this year real,- has redesigned and modernized its hypermarkets in Constanta, Pitesti, Craiova and Timisoara for an average EUR 0,5 millon per unit and the process is expected to continue, the retailer has announced.
Part of Metro Group, real,- Hypermarket Romania was set in 2008 and it now operates a network of 25 hypermarkets in 18 Romanian cities. In the past five years the company has invested over EUR 550 million locally and says that over 90 percent of the produts it sells come from Romanian producers.
German Metro Group, which also operates  26 Metro Cash & Carry units in Romania, posted sales of EUR 1.83 billion in Romania last year, down 3.5 against 2009. The drop was generated by a 7.3 percent sales decrease for Metro Cash & Carry (EUR 1.13 billion) while Real saw sales go up by 3.4 percent (EUR 694 million) in 2010.
Simona Bazavan