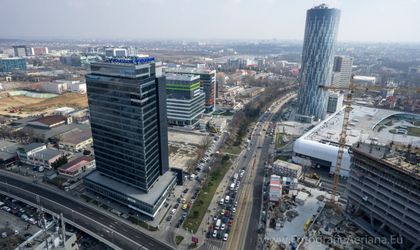 The real estate market has been relatively stable since 2014, with an EUR 750 -850 million total transactions value per year. The amount is half of the total transactions finalised in  Hungary, and a third of the ones reported in the Czech Republic, according to Andrei Vacaru, head of capital markets at real estate consultancy company JLL.
Except for the Bridge office project transaction, sold by Romanian developer Forte Partners to Romanian DIY company Dedeman for EUR 200 million, real estate transaction, with Romanian buyers, value in Romania doesn't exceed EUR 5 -EUR 10 million.
"The big advantage in having local buyers is that, in case of difficult times, the market remains capitalised. But we are very dependent on South African capital, with companies like Growthpoint, the main investor of Globalworth, or NEPI Rockastle, or Mas RE, or Prime Kapital, the company founded by Martin Slabbert, the former CEO of NEPI, are ruling the market, even if Globalworth and NEPI are already concentrated on other markets, such as Poland, "Vacaru stated.
Adrian Tanase, CEO of Bucharest Stock Exchange wants to see real estate players on BVB.
"We do not have real estate players on BVB. We have few bond issues, but there are none big investors or developers present on the capital market. Almost the same wth technology, which is very poorly represented on the stock market, "concluded Adrian Tanase, CEO of Bucharest Stock Exchange..