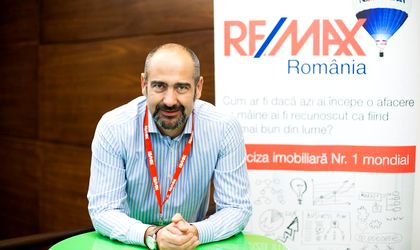 RE/MAX Romania intermediated more than 1,000 real estate transactions in S1 2018, with a value of EUR 40 million. At the same time, the value of the total commissions received from the real estate intermediation in S1 2018 is 35 % higher compared to the same period of the previous year.
"In the first half of 2018, RE/MAX Romania experienced steady growth in business, a trend that has marked the company's evolution lately. We believe that this will continue in the next period and will be reflected in all directions of the company's development, from the volume, ie the value of the intermediate transactions, to the expansion of the network with new offices and agents, "said Razvan Cuc, regional manager RE/MAX Romania.
Most brokerage took place in Bucharest, Cluj and Brasov, markets that have a growing potential in real estate. Of these, the offices in Bucharest, Cluj, Brasov brokered the largest number of transactions, followed by those in Sibiu, Arad and Piatra Neamt.
Regarding the type of property traded by the company, the share of those in the residential segment was 72 percent, followed by commercial (11% percent), industrial (9 percent) and land (8 percent).
Altogether, during the mentioned period, RE/MAX offices intermediated 84 percent sales and 16 percent rents. RE/MAX representatives expect a turnover of up to EUR 2.8 million by the end of 2018, up by about 40% compared to the results reported last year.
The company also plans to expand the RE/MAX network by up to 40 offices by the end of 2018 and up to 300 agents.
According to RE/MAX representatives, the main cities that will have a special dynamics in terms of real estate transactions in the following period are Cluj-Napoca, Bucharest and Timisoara, markets with a tradition or potential for economic and real estate development.