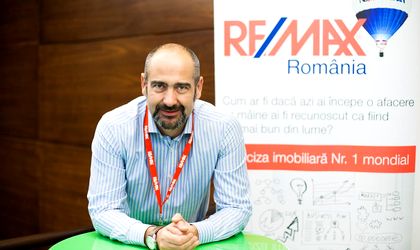 RE/MAX Romania forecasts a 40 pct increase its turnover in 2018, up to EUR 2.8 million, as well as a 40 percent increase in the value of commissions from real estate transactions, to EUR 2.8 million. The company will also increase by 60 percent the number of offices and agents. 
"In 2018, we are envisioning a 50 percent increase in the number of offices and agents, as part of our expansion strategy, and is terms of the value of commissions from transactions, we are aiming for a 40 percent increase. Also this year we are aiming to continue the development of RE/MAX franchises in Romania," Razvan Cuc, regional director RE/MAX Romania said.
Company representatives also forecast an 8 percent increase of the residential segment of the real estate market, to take place especially in the country's main economic centers. According to RE\MAX forecasts, the Cluj-Napoca real estate market will see the biggest increase in terms of percentage and values, while Romania will remain the most interesting destination for real estate from the point of view of volumes, both on the residential and the commercial market.