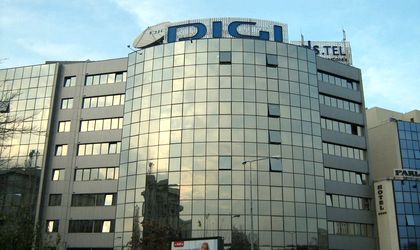 Telecom operator RCS&RDS will hold a general shareholders meeting on October 3, when the firm might decide to restructure some of its debts.
According to a statement published in the Official Gazette, the shareholders will discuss whether the firm will take out a financing worth up to EUR 600 million that will be used to partially or fully restructure the operator's debts that amounted to around EUR 1 billion last year.
RCS&RDS said the shareholders will decide whether there will there will be a single financing deal or more, adding that the funds can be obtained from the capital markets or from banks or investment funds.
The operator controlled by businessman Zoltan Teszari had debts of over RON 4.4 billion in 2015, more than Orange and Vodafone telecom operators combined. However, the debts of RCS&RDS are smaller than those of former telecom operator Cosmote, which stood at over RON 5.1 billion, according to news portal HotNews.ro.
Last year, RCS&RDS lowered its net loss by 67.7 percent to EUR 5.15 million.
As of March 2015, the company had over 2 million fixed internet connections and around 2.7 million cable TV services. It offered around 700,000 DTH services and had approximately 1.4 fixed phone lines.
The company had over  2 million postpaid clients for Digi Mobil and over 2,4 million clients for mobile internet.
RCS&RDS had an average of 10,579 employees last year.
The shareholders of RCS&RDS are Cable Communications Systems (N.V) (The Netherlands), with 87 percent RCS&RDS SA, with a 9.1 percent stake, Zoltan Teszari with 1.8 percent. Other individuals have 1.9 percent, while the rest is owned by companies.
Ovidiu Posirca