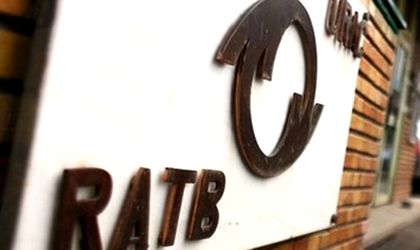 The Bucharest Autonomous Transport Company (RATB) will officially be turned into a joint stock company under the name Bucharest Transport Company (STB). The confirming documents will be signed after the Bucharest General Council (CGMB) casts a vote during its meeting this Thursday.
The decision project involves awarding a mandate to Orlando Culea, a counsellor representing the Social Democratic Party (PSD), to sign the document for the formation of the STB.
CGMB decided on February 22 to turn RATB into a joint stock company. The shareholders will include the Bucharest City Hall, through CGMB, and the Ilfov City Hall, through the County Council. The new company will have a social capital of over RON 129 million, while employees will be taken over and reinstated on the same positions.
Discussions over the reshuffling of RATB have been going on since 2016, when the CGMB approved an opportunity study and the municipality promised that the company will be changed by the beginning of 2017.