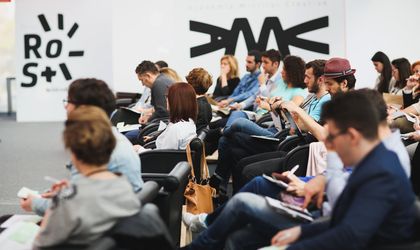 Rasvan Radu, the CEO of UniCredit Bank, says that the creative industries in Romania can contribute more the economy in the next years.
"In Berlin, the creative industries generate annual revenues of around EUR 16 billion. Romania has a huge potential in this field. However, the entrepreneurs that want to change the rules of the game need a lot of guidance and know-how," said Radu, adding that the bank's initiative called the Academy of Creative Minds aims to support this thinking.
The first edition of the Academy of Creative Minds was attended by 50 entrepreneurs that aim to launch or to develop their own business. They were guided by 25 mentors that covered the whole range of aspects that business owners need to take into account, including accounting, legal and marketing data.
Alexandru Samoila, the founder of Pinion Workshop was among the 50 entrepreneurs accepted in this program.
UniCredit Bank has around 650,000 clients. The group comprises in Romania UniCredit Bank, UniCredit Consumer Financing, UniCredit Leasing Corporation, UniCredit Insurance Broker, UniCredit Leasing Fleet Management, UCTAM, Pioneer Asset Management and UniCredit Business Integrated Solutions.