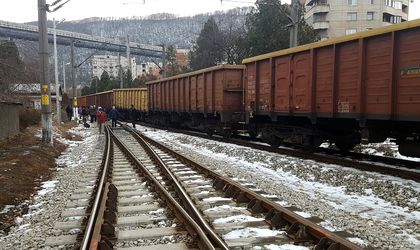 Romania ranks on the last place among the European Union member state in terms of railway infrastructure quality, according to Octavian Udrişte, honorary president of Club Feroviar. 
"We are all trying to convince the authorities to support the railroad, because we are in the last place in Europe. Everybody says it, and the scoreboard published by DG MOVE (European Commission's Directorate General for Transport) ranks 28th on all the analyzed transport systems – rail, road, naval, air and public transport – with 30 criteria, and points: we are on the last place. With rail infrastructure we have won two seats, we are 26th, because Malta and Cyprus have no railways, " Udrişte said.
"I do have to remind you that in 30 years we did not electrify a kilometer of railway, that the pace of modernization is slow, that at this rhythm only for Corridor IV we it still takes about 15 years, and for the entire TEN-T Comprehensive network, the Rhine-Danube network, almost 5,500 kilometers, takes nearly 200 years, " he estimated.