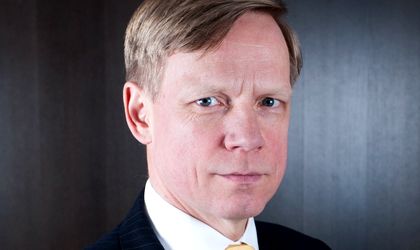 Raiffeisen Bank International is seeking to negotiate with authorities on "neutral field" before starting legal procedures against Romania in court over the enforcement of the debt discharge law.
The bank has submitted a document on this topic to several decision makers including president Klaus Iohannis, PM Dacian Ciolos and representatives at the Austrian Embassy in Bucharest, according to profit.ro. The deadline for negociations is September 30, states the news portal.
"We want to solve this issue by reaching a common agreement, but we have to see that our investments were severely hit due to the behavior of Romania," according to paragraph of the document, seen by journalists at profit.ro.
Raffeisen Bank had already announced that its profits fell by EUR 12 million to EUR 36 million in the first semester of this year due to higher provisions for loans after the debt discharge bill was signed into law in May.
At present, Raiffeisen Bank is part of 360 files in court on the debt discharge law. In total, there are around 3,100 cases opened in Romania due to this law, which allows an individual to get rid of mortgage loans debt by giving his or her home to the bank in exchange.
Several banks moved to increase the down payment requirements for new mortgage loans, but some of them backed down after the demand for new loans from individuals collapsed. For instance, the biggest lender by assets, BCR, has recently decided to reduce the down payment in several localities.
The head Raiffeisen Bank, Steven van Groningen, was recently accused of breaching the impartiality of the judiciary, according to the Superior Council of Magistrates.
The Council had analyzed a letter submitted by the Council of Banking Employers in Romania (CPBR) to key institutions of the judiciary, such as the Ministry of Justice. In that document, the CPBR had criticized the uneven practice of courts in litigations between banks and clients, regarding the repayment of foreign exchange loans, primarily for Swiss francs.
In a separate statement, the CPBR said that the comments were not "meant to interfere with the act of justice".
Ovidiu Posirca