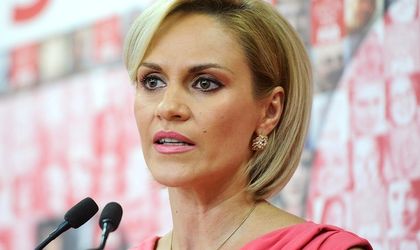 The general mayor Gabriela Firea will ask the General Council of Bucharest to allocate EUR 3.5 million to RADET so that the state-owned company can solve in emergency regime the existent breakdown in the network, according to Hotnews.
However, in the present, RADET accounts are blocked 100 percent by Electrocentrale Bucuresti S.A (ELCEN), because of the debt of over RON 3 billion, being allowed only the payment of the salaries to employees. Firea says that she will discuss with the representatives of ELCEN so that the reconditioning for winter can be done.
"Concretely, the amount is necessary to the urgent reconditioning of EUR 3.5 million. I will propose in the first council meeting, that will take place next week, a budgetary adjustment that would contain this amount so that RADET can start the reconditioning in emergency regime in the areas Mihai Bravu, Banu Manta, Filantropia. The beneficiaries will be the Bucharest citizens from 7 districts from Bucharest, which means a quarter of the capital of the country (…) I believe that the dialog is the one that will unlock this situation, this is way I will meet tomorrow the head of ELCEN and then I will request a meeting with the prime minister but also with the Energy minister. I think that together, we will find the best solutions, so that the Bucharest citizens benefit of the best living conditions," said Firea.
Also, Firea said that RADET might benefit from European financing of EUR 187 million for the modernization of the thermic network from the capital.
"We established within the meeting from today the operational calendar for accessing European funds and at the same time an advance of the documentation submission term from March 2017 to October this year, " added Firea.
For this funds accessing it is necessary that RADET be transformed from state-owned company in commercial firm, which means at least two years.
Georgiana Bendre