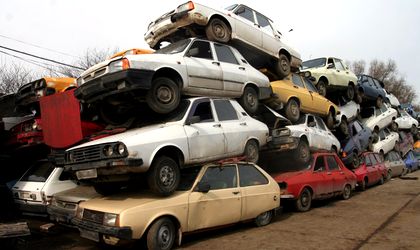 Approximately 4,000 electronic tickets for individuals will be added to the Rabla Clasic 2016 program for the stimulation of the national automobile park renewal starting on July 18, declared the Ministry of Environment.
"After 12 years of functioning, it is for the first time in the history of the program when electronic tickets for individual use were sold out in three weeks since the program's launch," said Cristiana Pasca Palmer, Minister of Environment.
The addition of 4,000 extra tickets was due to the continuing demands of citizens to apply for the Rabla Clasic program.
The Administration of Environment Funds has decided to add RON 10 million from the legal entities budget to the existing sum of money of RON 115 million allocated for individuals. It is estimated that this will result in a total number of over 17,000 electronic tickets for individuals for the Rabla Clasic program.
"The supplementation of the Rabla Clasic budget offers those who want to buy an electrical car the chance to benefit of an approximately EUR 6,000 discount," added Pasca Palmer.
The Ministry of Environment also has the Rabla Plus program running, for which there are RON 5,000 eco-tickets available for the purchase of electrical-hybrid cars and RON 20,000 eco-tickets for electrical-only cars. To benefit from this program, citizens are not required to hand in their old cars, as it is for the Rabla Clasic program. The two programs can be combined for a bigger discount.
Andreea Dulgheru