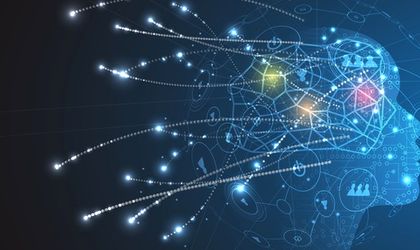 Artificial Intelligence (AI) will have massive impact on the global economy by 2030, according to PwC's report Sizing the prize, a recent analyze of the economic impact of AI. Romania has a huge potential in the AI area, fueled by a semnificative number of talents in the fields of robotics, technology and IT, PwC Romania representatives say.
According to the report, global GDP could be up to 14 percent higher in 2030 as a result of AI. This is the equivalent of an additional USD 15.7 trillion – making it the biggest commercial opportunity in today's fast changing economy. Of this, USD 6.6 trillion is likely to come from increased productivity and USD 9.1 trillion from consumption side effects, the report shows. Accordingly, growth will be driven by three factors: productivity gains from businesses automating processes (including use of robots and autonomous vehicles); productivity gains from businesses augmenting their existing labour force with AI technologies (assisted and augmented intelligence) and increased consumer demand resulting from the availability of personalised and/or higher-quality AI-enhanced products and services.
IoP vs IoT
Over the past decade, almost all aspects of how we work and how we live – from retail to manufacturing to healthcare – have become increasingly digitised, the report notes. The internet and mobile technologies drove the first wave of the digital transformation, known as the Internet of People. However, the report anticipates that the data generated from the Internet of Things (IoT) will outstrip the data generated by the Internet of People many times over. Therefore, in the near-term, the biggest potential economic uplift from AI is likely to come from improved productivity.
Labour productivity improvements are expected to account for over 55 percent of all GDP gains from AI over the period 2017 – 2030. This includes automation of routine tasks, augmenting employees' capabilities and freeing them up to focus on more stimulating and higher value adding work. Capital-intensive sectors such as manufacturing and transport are likely to see the largest productivity gains from AI, given that many of their operational processes are highly susceptible to automation. GDP uplift from product enhancements and subsequent shifts in consumer demand, behaviour and consumption emanating from AI will eventually overtake the productivity gains, potentially delivering more than USD 9 trillion of additional GDP in 2030.
In this matter, the industries and sectors that will embrace earlier the potential of AI and invest in it will have the advantage of superior customer insight. The immediate competitive benefits include an improved ability to tap into consumer preferences, tailor their output to match these individual demands and, in doing so, capture an ever bigger slice of the market. These are the front-runners and they will have the ability to shape product developments around this rich supply of customer data that will make it harder and harder for slower moving competitors to keep pace and could eventually make their advantage unassailable.
North America, China to benefit most from AI
Some economies have the potential to gain more than others in both absolute and relative terms. North America (14.5 percent impact in GDP) and China (26.1 percent) stand to see the biggest economic gains with AI enhancing GDP by USD 10.7 trillion, in total for both economies, by 2030. This will account for 70 percent of the global economic impact AI will have. At the same time, Europe and South-East Asia will face an USD 3.4 trillion economic increase by 2030.
"The impact on productivity could be transformative from a competitive point of view – businesses that fail to converge and adopt new technologies could quickly find themselves undercut on turnaround times as well as non competitive in terms of costs. As for the perspectives of development for the AI at local level, Romania has a huge potential that is fueled by a semnificative number of talents in the fields of robotics, technology and IT. This is a fact recently confirmed by the global success registered by UiPath. For Romania, adopting new technologies at an early stage could be a chance to rapidly recoup the development gaps compared to Western countries", said Luca Martini, Partner, Advisory Services Leader, PwC Romania.
In North America, the potential uplift to GDP from AI will be amplified by the huge opportunities to introduce more productive technologies, many of which are ready to be applied. Therefore, the gains will be accelerated by the advanced technological and consumer readiness for AI. In this respect, North America is likely to see the fastest boost in the next few years. While the impact will still be strong from the middle of the 2020s, it probably won't be quite as high as in the earlier years. One of the main reasons is that as productivity in China begins to catch up with North America, this will stimulate exports of AI-enabled products from China to North America.
The high proportion of Chinese GDP that comes from manufacturing heightens the potential uplift from introducing more productive technologies. It is likely to take some time to build up the technology and expertise needed to implement these capabilities and therefore the GDP boost won't be as rapid as the US. But in around ten years' time, the productivity gains in China could begin to pull ahead. AI will also play an important part in the shift to a more consumer-oriented economy on the one hand and the move up the value chain into more sophisticated and high tech-driven manufacturing and commerce on the other.
In terms of industries impacted by the adoption of AI, the highest potential consumption impact, in the near term (0-3 years), is expected to be seen in retail, technology and financial services.