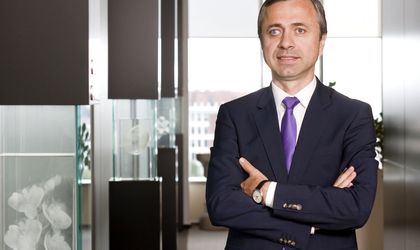 According to a report by PwC, a record-breaking share of CEOs are optimistic about the economic environment worldwide, at least on the short term. PwC's 21st survey included almost 1,300 CEOs around the world and was launched today at the World Economic Forum Annual Meeting in Davos.
Fifty seven percent of business leaders say they believe global economic growth will improve in the next 12 months. It's almost twice the level of last year, 29 percent, and the largest ever increase since PwC began asking about global growth in 2012.
Optimism in global growth has more than doubled in the US, 59 percent, after a period of uncertainty surrounding the election (2017: 24 percent). Brazil also saw a large increase in the share of CEOs who are optimistic global growth will improve (+38 percent to 80 percent). And even among the less optimistic countries such as Japan (2018: 38 percent vs. 2017: 11 percent) and the UK (2018: 36 percent vs. 2017: 17 percent), optimism in global growth has more than doubled since last year.
"CEOs' optimism in the global economy is driven by the economic indicators being so strong. With the stock markets booming and GDP predicted to grow in most major markets around the world, it's no surprise CEOs are so bullish," comments Bob Moritz, Global Chairman, PwC.
Top countries for growth: Confidence in US continues, reinforcing lead on China
CEO confidence in the US market extends overseas, with non-US based CEOs once again voting it the top market for growth in the next 12 months. This year, the US reinforces its lead on China (46 percent US vs 33 percent China, with the US lead over China up 2 percent compared with 2017).
Germany (20 percent) remains in third place, followed by the UK (15 percent) in fourth place, while India bumps Japan as the fifth most attractive market in 2018.
"In Romania, for a solid growth, just high level of trust in the economic growth and foreseeing a rising economic period are not enough, political and financial stability are a must. These two elements are essential for organic economic growth that would bring trust for both the local and foreign investors", said Ionut Simion, Country Managing Partner, PwC Romania.
Impact of technology on employment and skills
While recent research by PwC showed that workers were optimistic about technology improving their job prospects, CEOs admit that helping employees retrain, and increasing transparency on how automation and AI could impact jobs is becoming a more important issue for them.
Two thirds of CEOs believe they have a responsibility to retrain employees whose roles are replaced by technology, chiefly amongst the Engineering & Construction (73 percent), Technology (71 percent) and Communications (77 percent) sectors. 61 percent of CEOs build trust with their workforce by creating transparency, at least to some extent, on how automation and AI impact their employees.
"For the continuous development of business, no matter the industry, training the workforce with the right set of skills is vital. For example, as part of the human resource strategy in tech era, 76 percent of CEOs in Romania and Central and Eastern Europe say their organizations contribute to education of their workforce via internships and practice stages. In Romania, 88 percent of the executives say their organizations implement continuous learning programs as a strategy to attract employees with digital abilities. Therefore, the education curricula, on mid and long term needs to prepare the professionals the business environment needs and emphasize on the digital skills of the future workforce," said Ionut Simion.
The digital and automation transition is particularly acute in the Financial Services sector. Almost a quarter (24 percent) of Banking & Capital Markets and Insurance CEOs plan workforce reductions, with 28 percent of Banking & Capital Markets jobs likely to be lost to a large extent due to technology and automation.