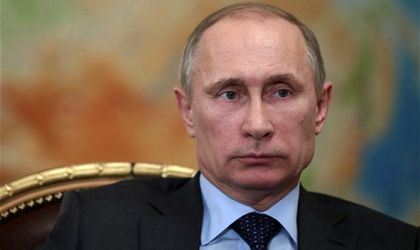 Vladimir Putin scored an expected victory in the presidential elections on Sunday after receiving 76 percent of the votes. Putin, who has led Russia since 1999, as either president or prime minister, will lead Russia for another six years.
Upon securing victory, Putin told a rally that voters had "recognised the achievements of the last few years," the BBC reports.
Putin's victory is hardly unexpected. Compared to the 2012 elections, when he scored 64 percent of the votes, there was a marked increase in the share of votes. His nearest competitor, millionaire Pavel Grudinin, received about 12 percent. However, Alexei Navalny, the main opposition leader, was barred from the race.
This will be Putin's fourth term as president of Russia. The 65-year-old has dominated Russian politics for 18 years. He is the country's second longest serving leaders after Soviet dictator Joseph Stalin.
Putin will rule the country until 2024, when he will turn 71 and will be forced to step down. Asked by reporters on the possibility of running again, Putin brushed off the possibility. "What you are saying is a bit funny. Do you think that I will stay here until I'm 100 years old? No!," he said, quoted by the BBC.