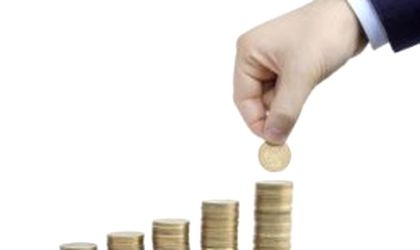 The ruling coalition decided that the salaries of the public workers will grow starting with June. This issue is the first topic on the prime-minister's agenda and it remains to be seen how much the salaries will go up, according to Mediafax newswire quoting the leader of the deputies in the Democrat-Liberal Party, Mircea Toader.
A possible increase in the public workers' salaries was set on the table before when President Traian said, during a TV show, that all conditions are met for the salaries in the public sector to be restored to the previous level.
The president then said in April 2009 there were 1,396,129 public workers, while the total of salaries in the public sector represented 9.6 percent of the GDP.
Basescu explained the number of public employees has gone down since, to 1,196,067 in January 2012. The authorities had the goal to get salaries in the public sector represent 7 percent of the GDP in 2014. "We have reached 7 percent, in fact more accurately, 6.94 percent of the GDP at the end of last year. So, the conditions for a comeback to the previous level were met on December 31," said Basescu.
In July 2010, salaries in the public sector were axed by 25 percent. Last year, public workers received a 15 percent growth in payment. To have their salaries restore to the previous level, they would have to receive another 16 percent salary boost.
Otilia Haraga