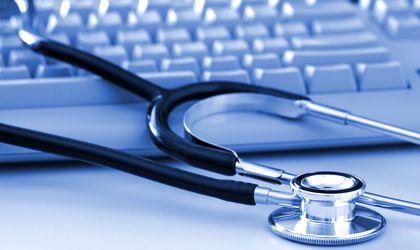 The Public Health Direction in Bucharest (DSP) admitted on Tuesday that it awarded a medical licence to Matteo Politi, the Italian man who spent only 8 years at school but pretended he was a British plastic surgeon and operated in five private clinics in the Romanian capital.
The Romanian Public Health Direction (DSP), part of the Health Ministry, granted Politi approval to operate in the country in March 2018, based on a fake diploma from the Pristina medical school. However, the Doctors' College (CMR), whose approval is also required for a someone to be able to practice medicine, did not do the same.
"The institution's management has started an internal investigation and has notified the Discipline commission to analyse the way in which the public servant in the DSP approved the request by Mr Matteo Politi," according to a statement.
The DSP notes that the employee has been moved to a different department until the investigation is concluded and that they will check all the licences that were issued to doctors in 2018.
"The DSP believes this is a regrettable act, and the management team will take all the necessary measures for such an incident to never happen again," the representatives added.
Matteo Politi came to Romania posing as a VIP surgeon and quickly attracted a long list of patients, but medical staff who worked with him reported that they were shocked to see that he didn't know some of the basic rules of surgery, such as the way to correctly put on surgical gloves.