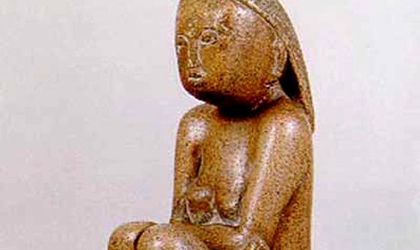 The total donations for Wisdom of the Earth sculpture acquisition amount to EUR 831,174, 2 weeks before the closing of the public subscription campaign. Out of this sum, EUR 525,617 were directly donated from bank accounts, EUR 62,022 via eMag.ro, EUR 158,253 via brancusiealmeu.ro and EUR 85,282 from SMS donations until September 15.
The raising of funds for the acquisition of the sculpture made by Romanian artist Constantin Brancusi has two components. The Government has already allotted EUR 5 million and EUR 6 million must be collected from donations until September 30.
The Wisdom of the Earth was made by Brancusi in 1907 and is part of the Romanian cultural patrimony, in the Treasury category.
Currently, the sculpture is in the possession of the inheritors of architect Gheorghe Romascu, who bought it from Constantin Brancusi in 1911.
Brancusi was born in 1876 in Hobita, Gorj and is considered one of the greatest artists from the 20th century.
Georgiana Bendre