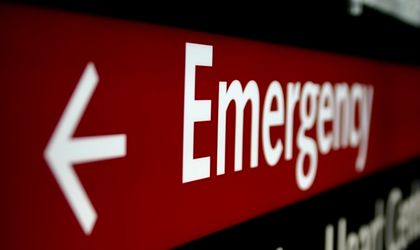 The regional emergency hospitals that are expected to be built under private-public partnerships will have in between 700 and 900 beds and the costs for building one such single unit are expected to stand in between EUR 200 and 300 million, said Health Minister Cseke Attila, quoted by Mediafax.
The Health minister said several requests from private parties looking to build hospitals in Romania were received.
In Bucharest the regional emergency hospital will be built on the Fundeni platform, in the area next to the hospital's church. The Fundeni hospital will cost over EUR 200 million and will have a 110,986 sqm surface. Authorities estimate that after two- three years the units will be profitable, and after five yeas the investment will be recovered.
Companies interested in such collaboration with the state should have a turnover of at least EUR 5 million and a profit of EUR 500,000 per year.
The new regional emergency hospitals were designed as university centers which will ensure emergency medical care, especially for difficult cases.
The Health minister had previously told Mediafax that the ministry plans to build a network of six regional emergency hospitals under public-private partnerships. These will be located in Cluj, Craiova, Iasi, Targu Mures, Timisoara and Bucharest. The entire project is estimated to cost EUR 1.5 billion, and both the financing and the management will be private.
"It will be one of the most important investment projects in hospital infrastructure in the last 30 years, which has real chances to come to life since the financing will have nothing to do with the state budget and the management will be private. The construction of the Cluj and Iasi hospitals are a priority. These two centers with tradition in medicine have the biggest problems with hospital infrastructure," said Cseke Attila, quoted by Mediafax.