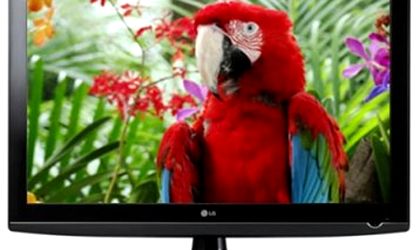 Television will keep and solidify its current status as super-media, the yearly Deloitte report on Technology, Media and Telecommunications shows. The report predicts viewers around the world will watch 140 billion more hours of television, while revenues from TV in the BRIC countries will rise by 20 percent. TV advertising at worldwide level is expected to increase by USD 10 billion, while 40 million new viewers are expected to be added.
Television has grown over the past five years in advertising revenue from USD 174 billion in 2007 to USD 191 billion in 2011. This is in sharp contrast with the decline in newspaper ad revenue from USD 126 billion to USD 93 billion over the same period.
The report predicts the proliferation of DVRs penetration in two large markets to increase by 50 percent, which shouldn't affect the TV advertising revenue. While DVRs provide the technological capacity to skip ads, the majority of DVR owners are likely to continue watching the vast majority of their television live.
Social networks advertising is expected to remain "modest" as the advertising revenues directly attributable to social networks will likely stay at USD 4 per member, the report shows. This adds up to less than USD 5 billion, a little under 1 percent of the worldwide advertising revenue.
An industry that is expected to continue its growth is the global computer and video games one. Its growth is expected to come from a more diverse set of revenue streams: USD 52 billion is forecasted to come from software revenues on 2011, while hardware is predicted to bring USD 13 billion.
The live music sector, with festival organizers at the forefront, will singly or jointly start expanding their talent creation and nurturing roles that until now have been largely left to music labels' Artist and Repertoire (A&R) divisions, the report shows. The live sector will identify, invest in, develop and commercialize the next generation of stadium-filling artists, using a variety of approaches, from talent contests at festivals to dedicated facilities for nurturing new talent.