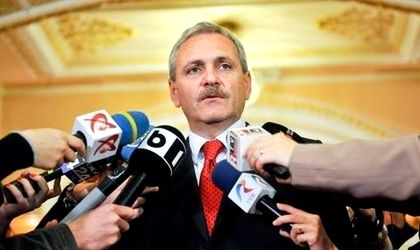 The head of the ruling party PSD, Liviu Dragnea, has published the exchange of letters he had with the governor of the National Bank of Romania (BNR), Mugur Isarescu.
In February, Dragnea described as an "error the fact the inflation was caused by the fiscal-budgetary policy" of the government. He went on to say that BNR's board induced in the economic environment a "feeling of distrust" in the left-wing government.
On his turn, Isarescu said in an answer from March that the tightening of the monetary policy was required in order to steer the inflation rate to the estimated level of 3.5 percent for December 2018.
"Eventually, the increase of the monetary rate policy was determined by the increase of the inflation and by the fact that the effects of the monetary policy appear with a certain delay," according to a paragraph of the letter submitted to Dragnea, who is the president of the Chamber of Deputies.
The lack of intervention from the BNR would have amplified the higher inflation expectations and could have led to a further depreciation of the Romanian currency, suggested the central bank official.
The central bank hiked the key interest rate two times this year to 2.25 percent, in January and February. In March, Romania's annual inflation rate climbed to 5 percent – the largest amount from the past five years.
Dragnea published the letters less than one day after meeting with Isarescu.
The PSD head was joined by PM Viorica Dancila, the minister of finance Eugen Teodorovici and Dancila's advisor Darius Valcov.
At the end of the meeting, Dragnea said that the hold BNR's leadership that PSD doesn't plan to "take over" the central bank's control.
The president of the Chamber of Deputies said there was not need for mediation between the government and the BNR. His comment came after president Klaus Iohannis said he would attempt to mediate a conflict between the two sides.
Iohannis met with BNR's leadership, while Dancila failed to show up at a separate mediation meeting, a move which triggered the president's call for her resignation.