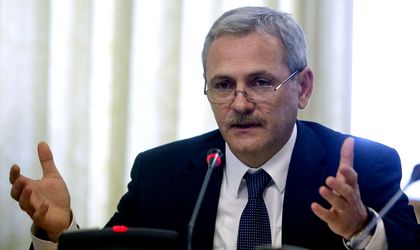 Liviu Dragnea, the head of the Social Democratic Party (PSD), said on Wednesday evening that foreign embassies in Bucharest were told in the past few days that his party, which won a landslide victory in the elections, will subdue justice. This is not the case, he stressed, as Romania is a democratic state and magistrates should be truly free and protected.
Dragnea spoke on Relitatea TV live via the phone and was asked to comment on allegations that the new government wants to limit some of the powers of the National Anticorruption Agency (DNA) and that the fight against corruption might slow down.
"Embassies are being sent – officially, unofficially, formally and informally – this kind of information, these two pieces of information, that Romania will enter an economic downturn, that this program is unrealistic (…) and that PSD will subdue justice. There is no such thing! Who, in a democratic state, can subdue justice? Ah, what I said and will continue to say, more and more emphatically, is that I truly want judges (…) to be independent and protected," Liviu Dragnea said.
According to Dragnea, "this is what the rule of law is based on: well-paid magistrates, who can have at their disposal a very well made infrastructure, not to have a very big load of files and to truly feel independent, to judge based on their own moral compass and the legal framework. In return, let's not pretend we do not see what is happening in the past days. I hope other things will not surface and I hope that what is seen in the past few days is not true, Let's never forget that people's fundamental rights and freedoms should be respected," Dragnea said.
Dragnea also stressed that the PSD governing program is a serious and feasible one and the points included in it can be implemented during the four-year mandate.