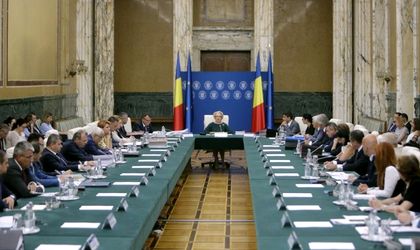 The Social Democratic Party, led by PM Viorica Dancila, will hold an Executive Committee (CEx) meeting on Monday, where the subject of an upcoming government reshuffle, among others, is to be debated.
One of the ministers who is almost certainly going to be replaced is Foreign Affairs minister Teodor Melescanu, who came from PSD's coalition partner ALDE, whose leader Calin Popescu Tariceanu said on Sunday evening that he would propose the replacement of Melescanu.
"I believe the perception that has been created affects his working capacity. I personally appreciate him, but we both know how hard it is to fight public perception," Tariceanu said about Melescanu.
As for other ministers who may be the targets of the reshuffle, PM Dancila has not yet revealed more names, but said that the performance of eight ministers has been evaluated so far and that she will come up with her replacement proposals for some of them during the CEx meeting on Monday.
Internal Affairs minister Carmen Dan is reportedly also on the reshuffling list, as she has been highly contested by civil society and opposition parties, and she has also been a close ally of former PSD president Liviu Dragnea, who is now in prison.