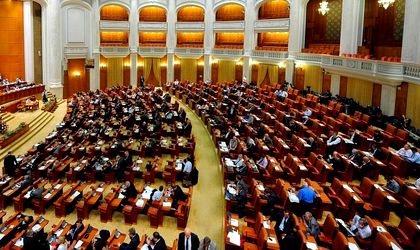 The Social Democratic Party (PSD) will propose a draft law to halt privatisation of state companies for five years, as well as nationalize the assets and shares of companies that were privatized illegally, as well as of Fondul Proprietatea titles.
All these provisions are included in a project initiated by PSD MPs, and will be put up for debate in the upcoming period, Profit.ro reported.
The draft law provides thus the suspension for a period of five years of the provisions of government emergency ordinance 88/1997 on the privatization of companies, approved by Law 44/1998 and of provisions of Law 137/2002 on certain measures for accelerating privatization, republished, with subsequent amendments.
"Public information shows that, currently, the privatization project of state participations is not only an economic necessity, and state resources do not need such a budget resource," draft law initiators argue. However, in the case of state participations with a value of up to RON 2 million, the provisions on suspending the privatization process do not apply.