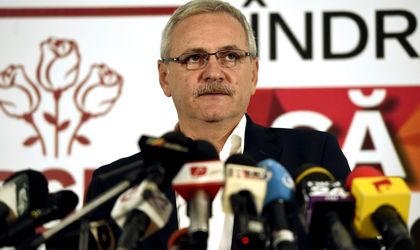 The draft budget for 2018 will be submitted in October, Social Democratic Party (PSD) chairman Liviu Dragnea announced over the week-end.
"We discussed the draft budget. I believe we will submit it in October so that it can be approved in a normal term by the government, to be promulgated by the presidency and to give the possibility to all public institutions to operate from 1 January 2017 to operate under the new budget," Dragnea told broadcaster Antena 3.
According to the PSD head, next week-end the National Executive Committee will present an overview of the first eight months of governing since the party formed the first government. "Practically, the evaluation after eight years of governing will be presented next week-end. The state of the nation after eight months of governing, will be presented, as well as the current state of affairs, the pace of recovering of delays as well as legal proposals and the draft budge," Dragnea told Antena 3 on Sunday.