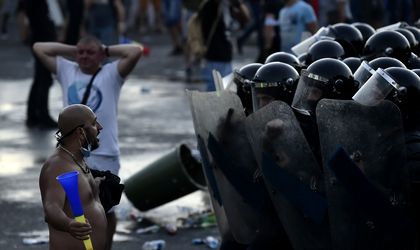 Prosecutors of the Prosecutor's Office attached to the Bucharest Tribunal and police officers at the Homicide Service started interrogations on the violent clashes with the Gendarmes on Friday evening during the Diaspora protest.

According to the source quoted 19 in total have were interrogated so far.

Officers are also looking at the recordings of the protest made by the Media. The activities carried out are aimed at establishing the identity of those present in the area of ​​aggression and their deeds, according to the Capital Police.
Tens of thousands gathered on Saturday in Victory Square for a new protest, and many came equipped with protective masks if law enforcement forces would use the tear gas again.