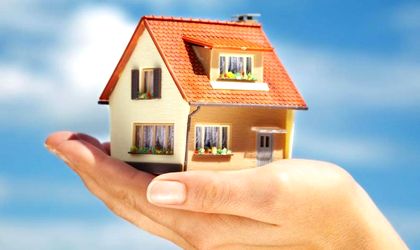 Prosecutors of the General Prosecutor's Office raided this morning the headquarters of the Loan Guarantee Fund (FNGCIMM) in a case where 23 searches were conducted. Several employees of the institution are suspected of having received money from more than one person to prioritize their case for obtaining Prima Casa guarantees.
There will be 8 mandates to bring in the suspects and hear 60 witnesses. The bribe required by employees to urgently resolve the dossier received for the Prima Casa progam was between EUR 200 and EUR 500.
"On 19.07.2018, starting with 9.00 am, in a file of the Prosecutor's Office attached to the High Court of Cassation and Justice, under the coordination of prosecutors within the Criminal Investigation and Investigation Section, the police officers of the IGPR Investigation Division of Economic Crime, implement 23 home search warrants, in Bucharest and Ilfov County, at an institution of public interest, at the offices and residences of several employees, investigated in terms of committing corruption offenses. From the evidence used so far it has been established that the investigated persons are used to condition the speeding up of the fulfillment of the acts that come into their duty to receive money," communicate General Prosecutor Office.
According to the prosecutors, in particular, those concerned condition the settlement of petitions, beneficiaries of social programs involving guarantees from the Romanian state, receiving undue patrimonial benefits directly or through close relatives, thus creating a mechanism between the officials of the institution from different compartments , aiming at obtaining personal benefits. In this way, the order of registration of applications is not respected, equal opportunities are not granted and the free access of the beneficiaries in good faith is violated, the winners being only those who fall within the "priorities" of the employees in exchange for the amounts of money given as a reward.
It seems that there will be 8 mandates to bring in the suspects, and about 60 witnesses will be heard.